Welcome to Tapp-Nation Archery Supply!
We specialize in the best custom crossbow arrows money can buy!
In 2003 we pioneered the process of indexing shafts at the Pro Shop level and over the years refined the process to create some of the most consistent and accurate Pro Shop build Custom Crossbow Arrows available today. Simply put we set the standard others try to follow!
All Custom Crossbow Arrows & Bare Shafts Are:
Tested to identify the stiff side & indexed
Custom crossbow arrows are cut and squared on both ends
Each of your arrows are fletched on a single Firenock fletching jig
We use proprietary adhesives for components and vanes
All Inserts are squared after installation
Fletching and components stay put or we fix them no questions asked
Our current custom arrow build time is a minimum of 12 to 14 business days
Call the shop if you need expedited shipping (Limited Availability)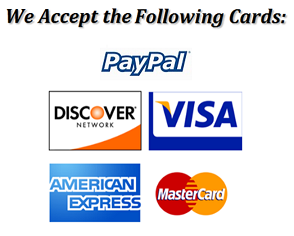 South Shore's California Customer Please Read
Dear Valued Customers:
On August 30, 2016, the State of California Office of Administrative Law approved the adoption of amendments to warning requirements of the Proposition 65 ("Prop 65") regulations, Article 6, Clear and Reasonable Warnings, of the California Code of Regulations. The regulation will be operative on August 30, 2018.
The law requires any business that sells a product in California containing a listed chemical to provide a "clear and reasonable warning" prior to sale. For internet purchases, a Prop 65 warning must be provided to the purchaser prior to completing the purchase.
WARNING: There are products that are sold on this website that can expose you to chemicals including mineral oil which is known to the State of California to cause cancer and methanol which is known to the State of California to cause birth defects or other reproductive harm.
For more information go to: www.P65Warnings.ca.gov.